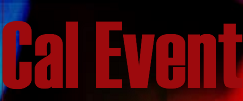 CAL EVENT was founded in 1993 as The Sound Connection, and quickly became one of the Southern California's fastest growing concert and event sound companies.

Over the years the company continually added services, such as lighting, stages, roofs, backline, mobile recording, truss structures, barricade, scaffolds, and power distribution, as well as canopies, tables, chairs and other services.

In the fall of 2012, The Sound Connection changed its name to California Event Production, aka Cal Event, to better indicate its broad spectrum of services.

We proudly serve all of Southern and Central California, as well as Nevada and Arizona.









Southern California's Event Production Company